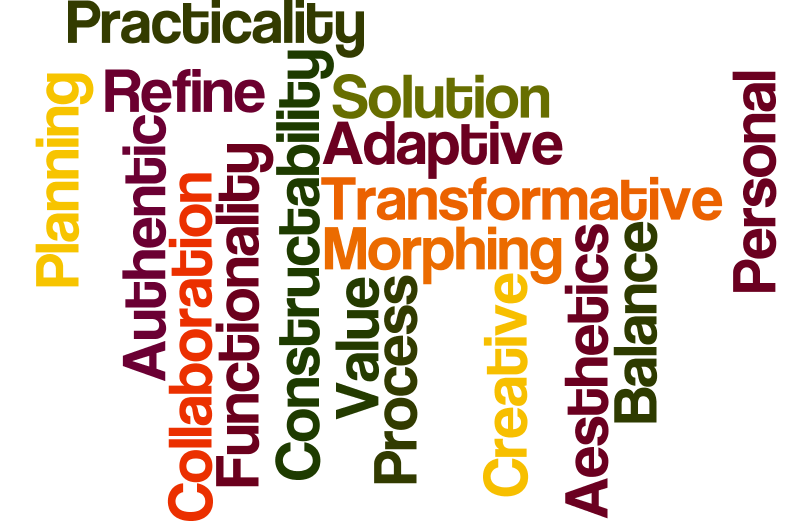 The Yung Design Process™ (YDP) is the engine behind what makes us unique. The YDP allows us to quickly adapt to and scale for any project type or size. It is more than a set of steps that are taken when completing a project. It is the essence of how we approach every project.
Developed over many years, the Yung Design Process moves past traditional design thinking into an area of fluidity and flexibility. Many architectural firms conform their planning and design around a specific project type. This approach limits creativity, breadth of vision and often times comes across like a template.
Brief examples of the Yung Design Process
Visualize
Downey Crossroads:
Understand the client's goals and objectives
Do your homework – Feasibility Study: what's possible? What are the obstacles, challenges? What's the cost/budget?
Offer creative solutions-what are the options and optimum solutions to meet goals and objectives?
Consider environmental concerns: Green Design- reduce, reuse and recycle. Helps with the environment and can reduces cost of overall cost of project.
For this project adaptive re-use was the best solution, but most challenging option. Design dilemma – how to transform an old nondescript concrete tilt-up building to become an attractive design and appealing destination for the local community (and approved by all stakeholders including the city planning dept., planning commission, outside 3rd party peer design review & community/stakeholders – all have to "love it".
Success defined: 100% leased prior to completion.
Customize
DaVita San Ysidro: Expand the Existing/Operating Dialysis Center
Objective: Combine 2 adjoining spaces and make it look like 1 single cohesive unit.
DaVita wanted to expand (doubling its size) while still operating the clinic. Phasing consists of:
Demo plans for the vacant space slotted for expansion (New)
Build-out (TI) of the vacant space (New)
Coordinate moving the operation to the New remodeled space
Demo the existing space (Old)
Remodel the Old space
Combine & connect the 2 spaces together. Must look and operate like it was always 1 cohesive space.
Challenges: Clinic will continue to operate while under construction
End result: the facility must look, feel and operate like a single cohesive unit
City and related jurisdiction approvals complicated by the phased construction and approval
Phasing and coordination required by the operation constraints required inordinate amount of planning, coordination and construction management in all phases.
Realize
Downey Commons: In addition to above,
Understand the needs and wants of all the stakeholders; client, community, tenants, State and local city and agencies. There are a lot of people, companies, departments, agencies involved in any project. Must satisfy and tailor the project to conform/satisfy all in order to have a successful project.